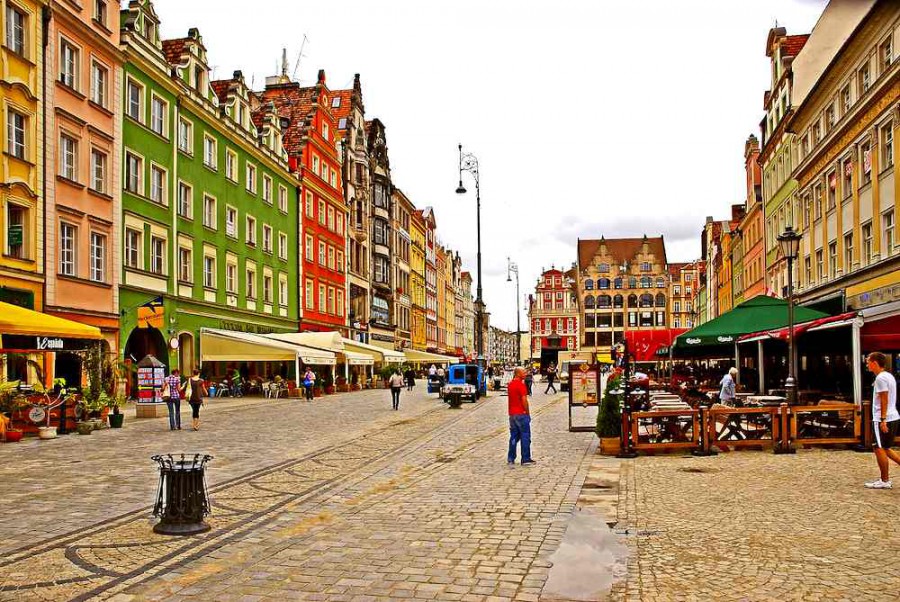 With the recession in full swing, many UK tourists will be thinking very carefully about how cost efficient their holidays are this year. Once travel insurance and transport costs are taken into consideration, holiday makers are increasingly looking for destinations that are sterling-friendly when it comes to the cost of necessities once they get there. Being outside of the Eurozone, and increasing in popularity as a tourist destination, Poland may be a good bet for summer 2009.
Poland's capital, Warsaw, is located in the East of the country and is home to almost two million people. Due to its wide range of attractions and abundant sights of historical interest, it is also one of the most popular visitor destinations. This is all the more impressive in regards to the destruction the city received during World War 2. Yet, much of the old town quarter has been reconstructed since, including the marketplace and city walls – and the area is now a UNESCO World Heritage Site.
Poland covers over 300,000 square kilometres and thus is home to many impressive natural and geographical sights. Just off the Northwest coast lies the island of Wolin which includes the town of the same name, as well as The Wolin National Park made up of forest, spectacular geology, and the Wisent Sanctuary. The Karkonosze mountain range in the Southwest is also a popular destination that borders the country with the Czech Republic and is famous for its breathtaking scenery and ski resorts.
The culture of Poland is reflected in many visual forms. Architecture throughout the country has been influenced by many European styles, including German in Wroclav and Gothic/Renaissance in Krakow. Art and literature has flourished in the country throughout history, with painters such as the Historicist, Jan Matejko (who went on to found the School of Historicist Painting in Krakow) and Realist, Stanislav Witkiewicz. Important literary figures include Czeslaw Milosz and Wislawa Szymborska.
There are many historical sights to be explored in Poland. Czestochawa in the Southern heart of the country is home to the spiritual capital of the country, The Jasna Gora Monastery has been tied to the Virgin Mary, most significantly, since a 17th Century siege in which she is considered to have saved the establishment. Attractions are also worth visiting in Gdansk, notably the largest brick gothic church in the world, St. Mary's and the Golden Gate – which was reconstructed fully after the Second World War.